Learn to swim in this fun and dynamic 60-minute aqua-fitness class in a beautiful mermaid tail!
You'll learn different synchronized swimming techniques to get you feeling like a beautiful mermaid. You'll be surprised at the speed and power behind the mermaid tail.
We leave some time for photos at the end, so bring your camera to get the perfect shot of you as a mermaid!
Whether you are joining us for your very first mermaid class or have been swimming for years, we have a challenge up to your level. We want you to have an awesome experience!
INFORMATION
Age: 7-12 years old
Location: Notre-Dame College pool - 3799 Chemin Queen Mary, Montréal, QC H3V 1A8
Mermaid tails: Mermaid tails are supplied with all lessons, but you can also bring your own.
PREREQUISITES
Minimum Age: 7 years old
Swim Test: Students must be able to swim 25 meters, tread water for 1 minute, and float on front and back unassisted.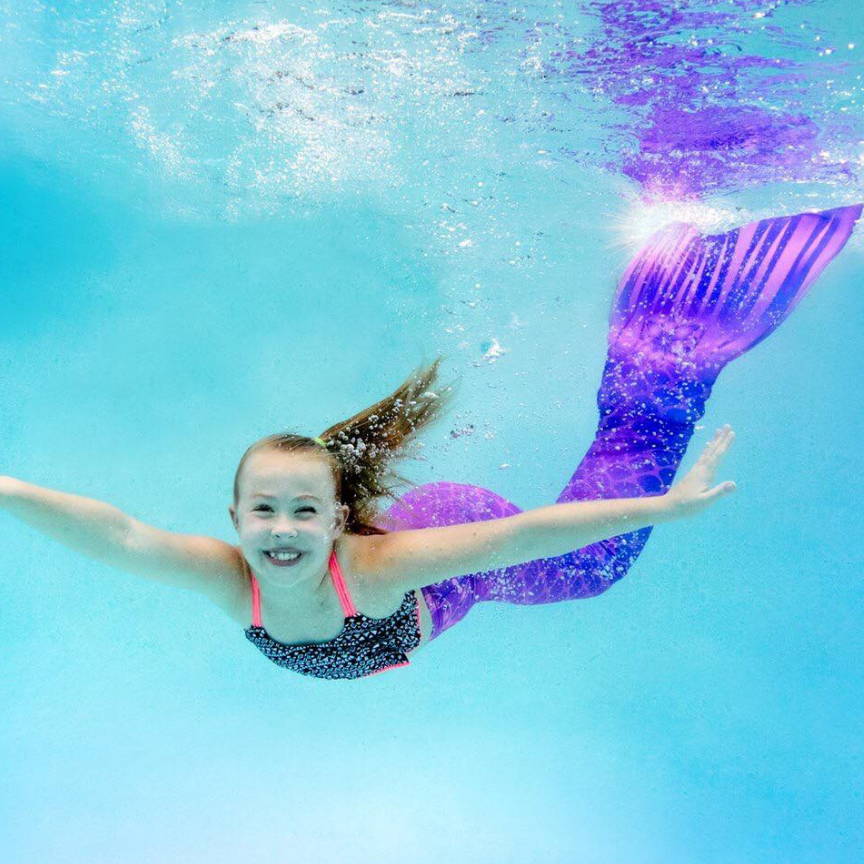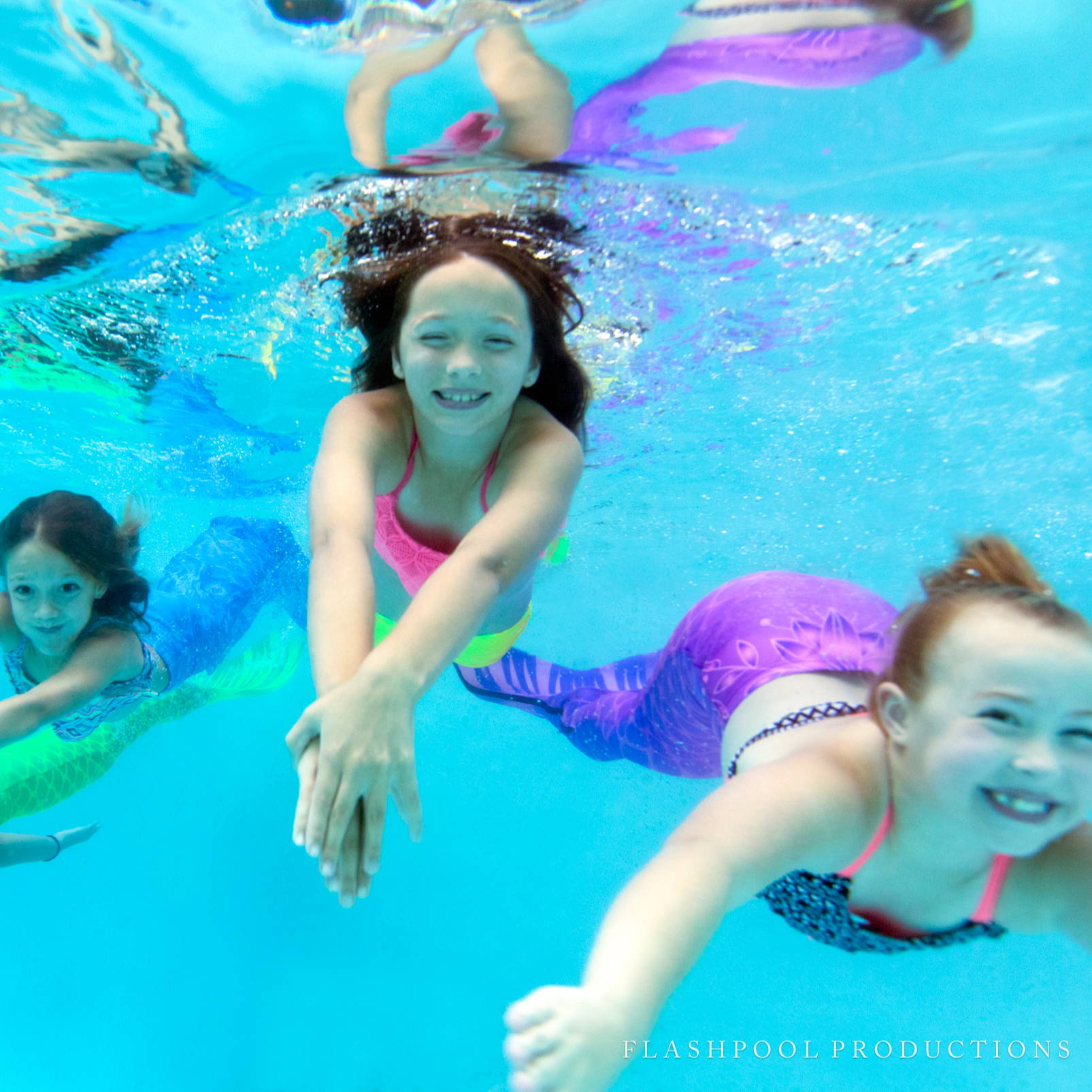 MULTIPLE LESSON PACKAGES
Registration: Swimmers can start the 4 or 8 week lessons at any time of the year. Select your starting date in the calendar.
Training plan: AquaMermaid lessons are weekly classes with a progressive learning plan over 6 levels. Small group sizes ensure individualized instruction and lots of fun!
Swimming skills: Students will learn and practice many variations of the dolphin kick movement through mermaid games and challenges. Synchronized swimming, monofin swimming, underwater acrobatic movements, mermaid dances, breathing techniques, endurance & power exercises.